Gaming revenue varies from establishment to establishment. Choosing the right mix of equipment, ensuring that equipment stays functional and advertising your slot machines can make all the difference. Our experience and expertise can help you have the greatest opportunity to earn money with slots in your establishment.
The Illinois Gaming Board reports on Illinois' slot machine revenue monthly. Use their monthly revenue reporting tool to search for revenue data within specific municipalities, statewide, or even at a specific gaming establishment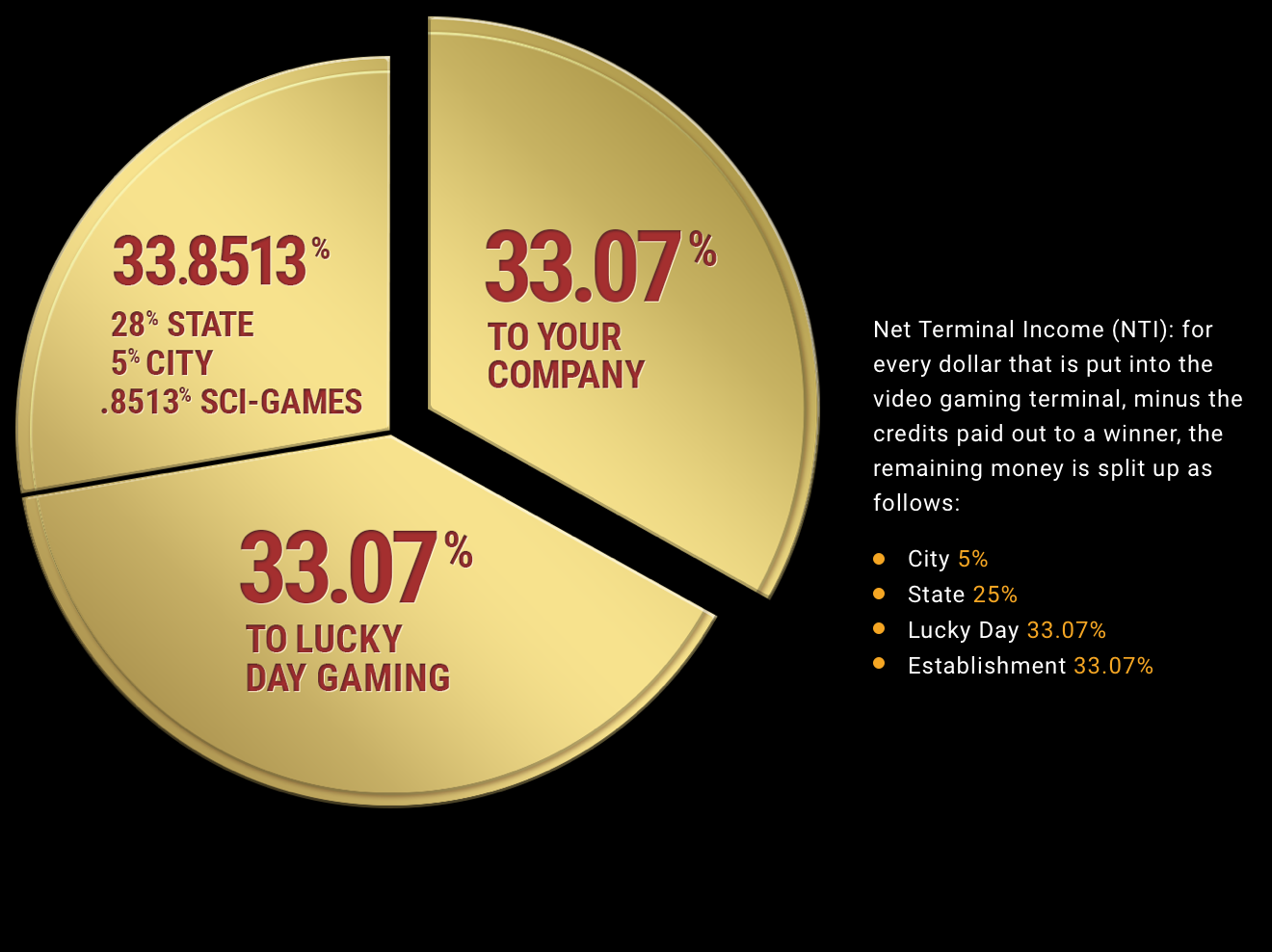 ILLINOIS NET TERMINAL INCOME
The chart below illustrates how the revenue through gaming has grown over the past five years. 2012 is not shown because it was a partial year.
WHAT ARE THE FEES?
ANNUAL LOCATION LICENSE FEE
This fee is paid to the state, and it's required when you are initially licensed by the Illinois Gaming Board, and every subsequent year you renew your license.
PER VGT LICENSE FEE
This fee is also paid to the state. Each location may have up to 5 VGTs. The total charge is $100 per VGT, but as your Terminal Operator we pay the other half!
POWER FOR MACHINES
According to IGB regulations, Terminal Operators are unable to contribute to the cost of power for the slot machines.